Australian Embassy in Mexico
Bienvenidos a la Embajada de Australia en México
AUSTRALIAN FEDERAL ELECTION
The Australian federal election will be held on Saturday 2 July 2016.
Early (in-person) voting will be offered at the Australian Embassy in Mexico City from Monday 20 June 2016 to 1 July 2016, Monday to Friday only, from 9:00 to 13:00 and 14:30 to 16:30.
In the meantime, you can find information relating to being overseas at election time on the Australian Electoral Commission's website www.aec.gov.au.
For enrolment status or eligibility, or entitlement to vote, please visit AEC website, www.aec.gov.au or to contact the AEC via e-mail to info@aec.gov.au or by calling +61 2 6160 2600.
You can lodge a postal vote application using the online postal vote application (OPVA) service. This service is the AEC's preferred method of receiving PVAs. Postal ballot material will be processed in Australia and sent to the applicant's overseas mailing address.
Para ver los resultados del Programa de Ayuda Directa 2015-2016, favor de dirigirse al siguiente enlace: http://www.mexico.embassy.gov.au/mctycastellano/cooperation.html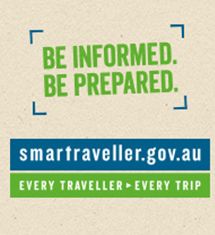 Australian Embassy in Mexico on Facebook