Australian Embassy in Mexico
Bienvenidos a la Embajada de Australia en México
AVISO IMPORTANTE
En virtud de una serie de notas publicadas en diferentes medios de comunicación, la Embajada de Australia en México informa lo siguiente:
• Actualmente no existe ningún programa migratorio del Gobierno de Australia dedicado a ciudadanos mexicanos.
• No es obligatoria la contratación de agentes migratorios para presentar solicitudes de visas australianas. Sin embargo, en caso de que el cliente decida contratar los servicios de un agente migratorio, se les invita a visitar el sitio web de la Autoridad de Registro de Agentes Migratorios (MARA por sus siglas en inglés) https://www.mara.gov.au/
• El Departamento de Inmigración y Protección Fronteriza de Australia es la entidad encargada de procesar todas las aplicaciones de visa para Australia.
• El 18 de abril del año en curso, el Gobierno de Australia anunció la abolición de la Visa 457. Para mayor información al respecto visiten el sitio web del Departamento de Inmigración y protección Fronteriza de Australia http://www.border.gov.au/.
En caso de tener preguntas o dudas acerca de las visas que emite el Gobierno de Australia se recomienda visitar el sitio web de la Embajada de Australia en México http://mexico.embassy.gov.au/.
En caso de tener dudas sobre el proceso, requisitos o tiempo de procesamiento de las visas australianas, se recomienda contactar directamente a las autoridades migratorias australianas por medio del Centro de Atención a Clientes llamando al 001 613 238 1040 (lunes a viernes de las 10:00am a las 5:00pm, hora del este).
3 March 2017
Press Release
AUSTRALIA AND MEXICO SIGN HISTORIC PARTNERSHIP IN THE ENERGY SECTOR
The Australian Embassy welcomes the historic contract between BHP Billiton and Pemex to develop deep-water deposits in the Gulf of Mexico. President Pena Nieto witnessed the signing of the joint contract on 3 March at Los Pinos Official Residence.
Last night the Australian ambassador, David Engel, hosted a reception at the Australian official residence to celebrate the BHP Billiton-Pemex deal, which was attended by Energy Minister Pedro Joaquin Coldwell, the CEO of BHP Billiton, Andrew Mackenzie, and the Director General of Pemex, Jose Antonio Gonzalez. In his remarks to guests, Ambassador Engel said 'I am proud to see an Australian firm at the centre of such an important milestone for Mexico and bringing with it an excellent reputation'. He added that 'This deal is a testament to the work of the Minister and the Director General in implementing Mexico's commendable energy reforms'.
For Australia and Mexico bilaterally, the partnership of Pemex with Australia's BHP-Billiton to exploit the deep-water Trion field represents a watershed in bilateral relations. While BHPB's entry into Mexico is a landmark, it is just one of many major Australian companies that have done the same in recent years. Since 2010 Australian investment in Mexico has risen from around $200 million to more than $6 billion. Australian firms are invested in roads, telecommunications, energy generation, education, industrial and commercial real estate, agriculture, health, mining, manufacturing and the digital economy.
'In trade and investment terms we are particularly confident that Mexico will continue on track as a major emerging economy', said Engel. 'And Australia wants to be a part of that. I believe that we are embarking on a true deepening of Australia-Mexico commercial relations.'
3 de marzo de 2017
Comunicado de Prensa
AUSTRALIA Y MEXICO SUSCRIBEN HISTÓRICA ASOCIACIÓN EN EL SECTOR ENERGÉTICO
La Embajada de Australia acoge con beneplácito el histórico contrato entre BHP Billiton y Pemex para explorar y explotar reservas en aguas profundas en el Golfo de México. El Presidente Enrique Peña Nieto fue testigo de la firma del contrato en la Residencia Oficial de Los Pinos.
Anoche el Dr. David Engel, Embajador de Australia, ofreció una recepción en la Residencia Oficial de Australia para celebrar el acuerdo entre BHP Billiton y Pemex, a la cual asistieron Pedro Joaquín Coldwell, Secretario de Energía; Andrew Mackenzie, CEO de BHP Billiton y José Antonio González Anaya, Director General de Pemex. En sus palabras a los invitados a la recepción, el Dr. Engel mencionó que "es un orgullo ver a una empresa australiana en el centro de un hito de gran relevancia para México y que trae consigo una excelente reputación". Añadió que "este acuerdo es el testimonio del encomiable trabajo que llevan a cabo el Secretario de Energía y del Director General de Pemex en la implementación de las reformas al sector energético de México".
Para Australia y México, la sociedad entre Pemex y BHP Billiton para desarrollar reservas petroleras en el bloque Trion de aguas profundas en el Golfo de México representa un parteaguas en la relación bilateral. Aunque la entrada a México de BHP Billiton representa un hito, ésta es solo una de varias empresas australianas que han hecho lo mismo en años recientes. Desde 2010 la inversión australiana en México ha aumentado de alrededor de 200 millones de dólares australianos a más de 6 mil millones. La empresas australianas en México cuentan con inversiones en infraestructura carretera, bienes raíces industriales y comerciales, agricultura, salud, minería, manufacturas y la economía digital.
"En términos de comercio exterior e inversión, estamos particularmente seguros de que México continuará su camino como una gran economía emergente", señaló Engel. "Y Australia quiere ser parte de ello. Creo que estamos iniciando una verdadera profundización de las relaciones comerciales entre Australia y México".
Información para estudiantes
Los agentes de educación proporcionan un servicio valioso a los estudiantes y la mayoría de ellos opera con los niveles más altos de integridad. Sin embargo, algunos agentes de esta región no han prestado sus servicios de una manera honesta. Si usted se ha visto perjudicado, le aconsejamos que se ponga en contacto con la institución educativa donde planeaba estudiar en Australia para obtener más información.
Al hacerse asesorar por un agente de educación, asegúrese de:
que comprenda los aranceles y costos antes de firmar un contrato o efectuar un pago. También debiera obtener un recibo por cualquier pago que realice.
que el agente de educación está recomendado por la institución en la que desea estudiar. Puede encontrar la lista de recomendación de agentes en la mayoría de los sitios web de las instituciones educativas australianas.
hacer preguntas sobre su curso y de la institución educativa. Su agente debe ser capaz responder a sus dudas sobre estos temas.
solicitar información sobre su agente, incluyendo su sitio web, si tiene conexiones con otras instituciones educativas, cómo contactarlos y si tienen conexiones o vínculos con otras organizaciones que operen en su país o en Australia.
ponerse en contacto directamente con su institución educativa si el comportamiento de su agente no le parece correcto.

Si usted considera que su agente de educación ha cometido un crimen, como fraude, por ejemplo, por favor informe a la policía.
Information for students affected by alleged education agent fraud
Complain to your education provider first
Students should contact the Australian education provider to resolve their case. Providers are required to have an internal complaints and appeals process where issues cannot be informally resolved. Australian providers' contact details can be found on http://cricos.education.gov.au/.
In order for providers to help students easily, students should provide as many of the following details as possible:
evidence of a Confirmation of Enrolment (CoE) from the provider
a letter of offer from the provider
any direct correspondence they have had with the provider through email or post
evidence of payment to the agent or provider.
Your education provider should respond to your complaint
If a student lodges a complaint with the provider, the provider must start investigating the complaint within 10 working days and must take all reasonable steps to finalise the process as soon as practicable. The student must be given a written statement of the outcome, including details of the reasons for the outcome.
If the student is not satisfied with the outcome of the complaint, or the provider is unable to investigate the student's complaint (for example, because they were not officially enrolled or known to the provider), or the student is not satisfied with the way the provider handled their complaint, the provider will refer the student to the Overseas Students Ombudsman. The Overseas Students Ombudsman can be contacted at: www.ombudsman.gov.au/making-a-complaint/overseas-students.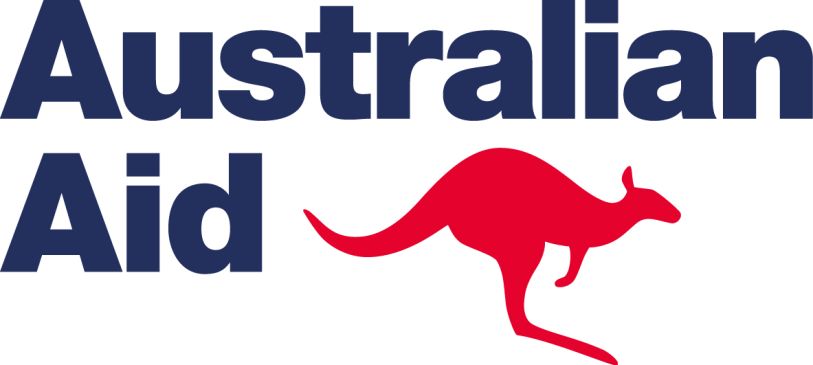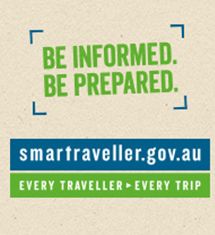 Australian Embassy in Mexico on Facebook